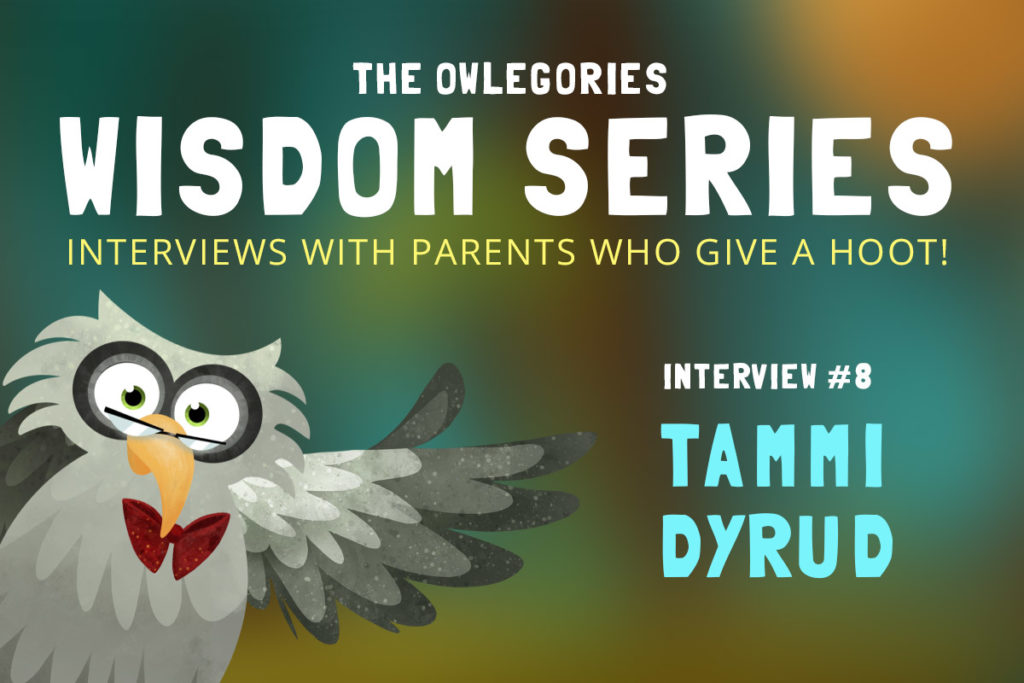 Owlegories is dedicated to providing Biblically based resources for parents. In addition to our animated series and apps, we are posting a series of interviews from incredible parents from all over the globe. They each share the wisdom and knowledge they've gained from raising their own kids. These parents are not perfect, but they are committed to raising their kids in a way that honors the Lord and have a lot to share about what they've learned. To follow along, be sure to sign up for updates!
Today we interview Tammi Dyrud. Tammi and her husband Rodney, and their children, Justice and Jaycee, are missionaries with Mission Aviation Fellowship, sharing the love of Jesus Christ through aviation and technology so that isolated people may be physically and spiritually transformed.
1. How many kids do you have and what are their ages?
We have two children, an 8 year old son and a 5 year old daughter.
2. What type of schooling do you do (Public/Private/Homeschool?)
I am homeschooling our children and I am so blessed that my husband and our entire extended family supports this decision!
3. What are some creative ways you try to teach your kids about God and the Bible?
We love to listen to our local Christian radio station during the day whether we're at home or in the car. And the kids enjoy memorizing Bible verses for AWANA. The kids are at very impressionable ages and we are glad that they are hiding God's Word in their hearts. We also like Right Now Media.
4. What are some of your favorite books or resources on parenting that you would recommend to others?
Dare to Discipline by Dr. James Dobson, Raising Kids To Love Jesus by H. Norman Wright and Gary J. Oliver, Nightlight for Couples and Nightlight for Parents by Dr. James Dobson
5. Do you do a daily devotional with your kids? If so, how do you go about it?
We do family devotions each night before the kids go to bed. We read through a children's Bible or devotional and then we pray and ask questions about the story we just read. We try to talk about ways to apply the truth that we just learned to our everyday lives. In the morning, we sit around the table and listen to an audio version of the Bible during breakfast before my husband leaves for work. This provides for good discussion time that often continues throughout the day as we reflect on the Bible passage from that morning.
6. How do you get your kids involved in household chores?
We remind the kids that they have responsibilities since they are a part of the family. We encourage everyone to work together as a team to get the job done and we also try to turn things into a game whenever we can.

7. How do you celebrate holidays with your children?
Our favorite holiday to celebrate together is Christmas. It is a wonderful time to reflect on the Greatest Gift, Jesus. On Christmas morning, I make a special breakfast cake and we put candles on the cake and sing Happy Birthday to Jesus. The kids enjoy this and it helps all of us to focus on the true meaning of why we celebrate Christmas.
8. How do you teach your children about giving/money?
We give our oldest an allowance of $1 per week. He has 3 jars, one for spending money, one for saving money and one for his offering that he takes to church. We give him the allowance in the form of 4 quarters and he knows that each jar gets 1 quarter and then he can choose where he wants to put the last quarter. More often than not, he chooses to put the last quarter into his offering jar because he wants to give to a mission's project at church or something that the AWANA Club is helping with. It is a joy to see him excited about giving to the Lord with a smile on his face.

We will be posting interviews like this each week, so if you would like to follow along, be sure to sign up for updates and follow us on Facebook and Twitter!