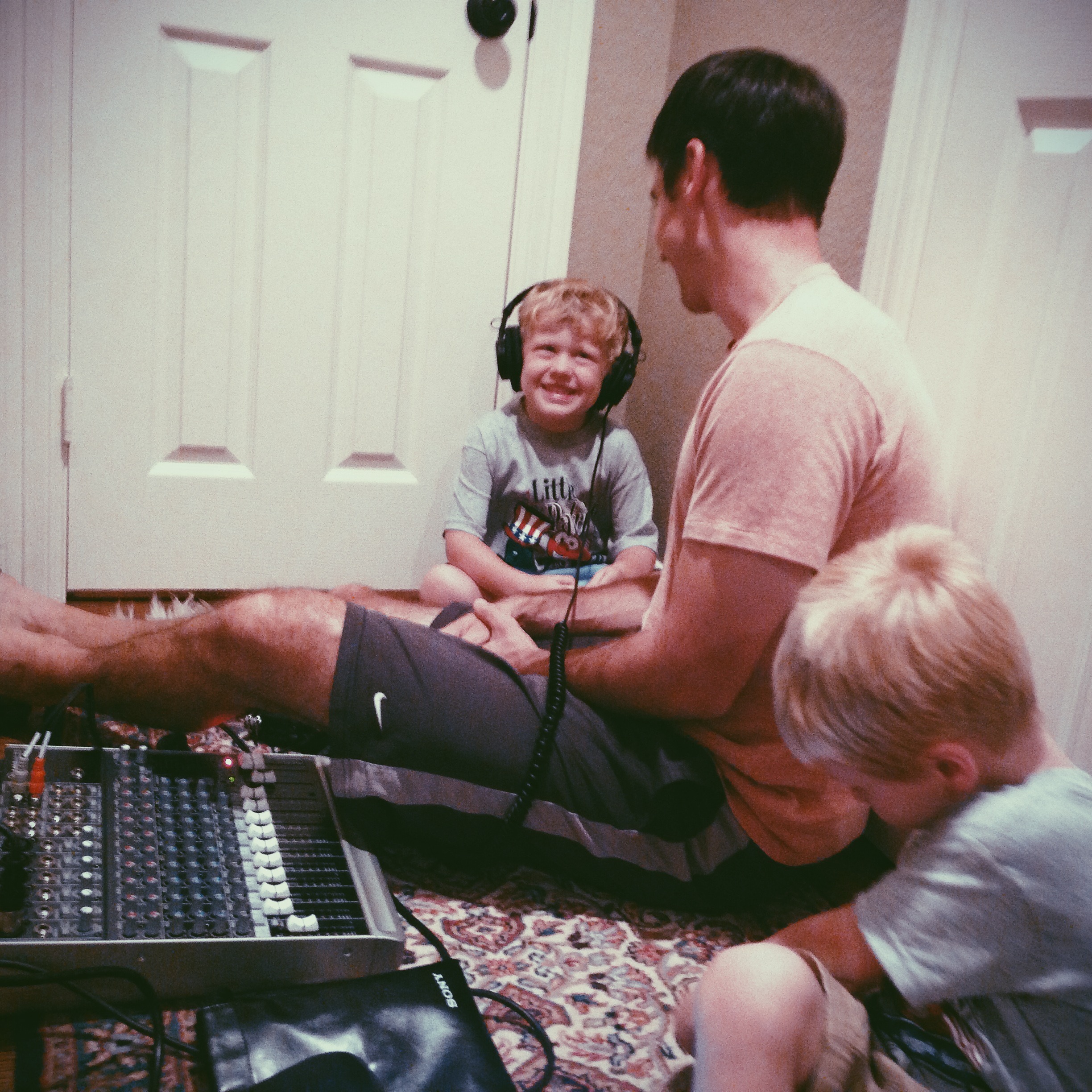 As many families do, my wife and I have a tradition of reading stories to our kids every night before bed. It was a tradition passed down from my family. I remember my Dad and Mom reading everything from Dr. Seuss, to Savage Sam, and eventually the Hardy Boys and Louis L'Amour. I loved it. So this was something we wanted to pass on to our boys.
Sometime in 2012, we decided to create a story of our own to share with our kids. We came up with a number of ideas, but we decided to start with a story would help us communicate the most important thing in our lives: our relationship with Jesus Christ. We would use the elements of creation as an allegory for the characteristics of God and the lessons of the Bible. Our faith is very important to us, and we love the outdoors, so we thought it would be a great combination. I love Psalm 19:1-4, which says,
The heavens declare the glory of God,
and the sky above[a] proclaims his handiwork.
Day to day pours out speech,
and night to night reveals knowledge.
There is no speech, nor are there words,
whose voice is not heard.
Their voice goes out through all the earth,
and their words to the end of the world.
Plus, allegories are found all throughout Scripture. For instance: the "lamb" of God, God as a consuming fire, wind as the Holy Spirit, the ant as a hard worker, the "seed" of God's word, and weeds as an illustration of the pleasures of this world and the effects of sin. Aren't weeds a great illustration of sin?
So we had our concept but we still had some big questions to answer. Who would be telling these allegories? Why are they telling them? What will the characters look like, etc. We knew we wanted animal characters since our kids love animals, so we thought it would be fun to call it "OWLegories" (pronounced like "Allegories") and use a class of adorable owls to help tell these stories to our kids.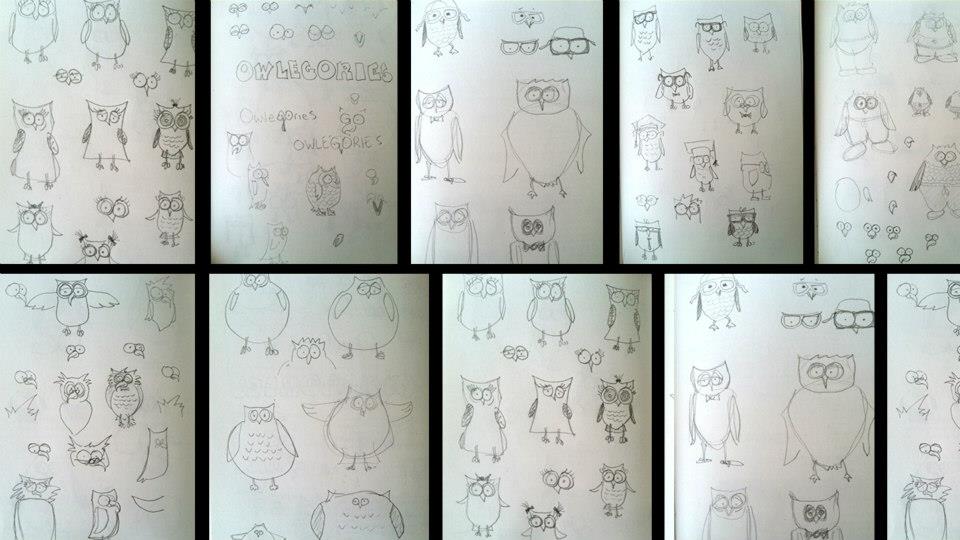 The more we talked about it the more we thought it should be an interactive digital storybook app. It seemed like there was a need for good wholesome digital content and we loved the idea of our kids being able to interact with the characters. Unfortunately, we had no idea how to build an app. Around this same time, we joined Ben Arment's Dream Year Program and with his encouragement we would figure out how to design and code a storybook app ourselves. (Side note: Ben Arment is one of the most encouraging people you will ever meet. He also runs the STORY conference. You should go to this. It's one of the best conferences we have ever been to. He is the real deal. He connected us to some amazing people and kept us going during the dark days of doubt. (Double side note: I wrote about some of this doubt for Jon Acuff's blog).
In 2013, we finally finished our app. It turned into a true family project. Everyone chipped in to help. Aunts, uncles, cousins, nieces, nephews, and even my 87-year-old grandfather contributed voices for the original Owlegories app. You can still download it in the app store for free. (Owlegories App on iTunes | Owlegories on Android)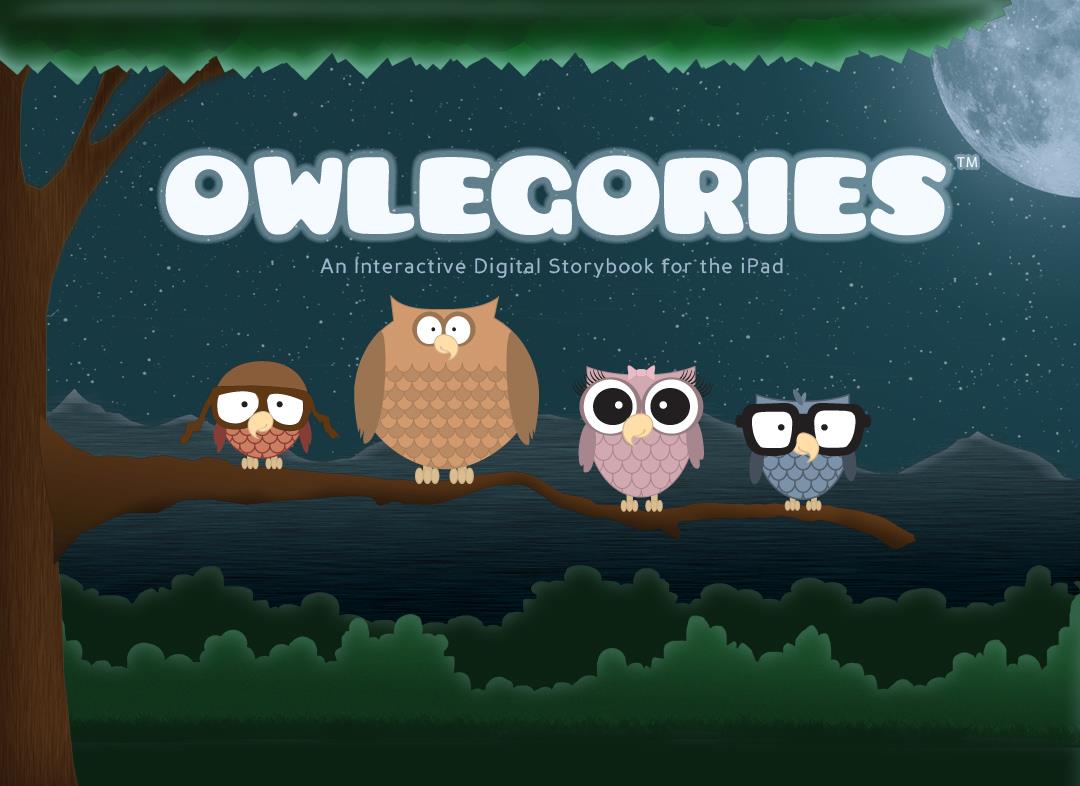 Once the app was released and it began to gain some traction, we decided we would try to turn it into an animated series. We reached out to Chad Gundersen, awesome producer of a number of Faith-based films, and he jumped on board and connected us with the incredible Keith Alcorn (the co-creator of the smash Nickelodeon hit Jimmy Neutron). With their help, we assembled a small team of amazing artists, animators, musicians, and voice actors.
All throughout 2014, we worked hard on the animated series and eventually released the first episodes of Owlegories digitally through our Owlegories TV app. In 2015, we nailed down DVD distribution through Capitol Christian Distribution (the same distribution company behind VeggieTales and What's in the Bible and awesome musicians like Chris Tomlin, Hillsong United, Toby Mac, and David Crowder!). Our first DVD is scheduled to release on October 20th nationwide. It will be in all major Christian retailers like LifeWay, Family Christian Bookstores, and Mardels as well as in Walmart and on Amazon.com.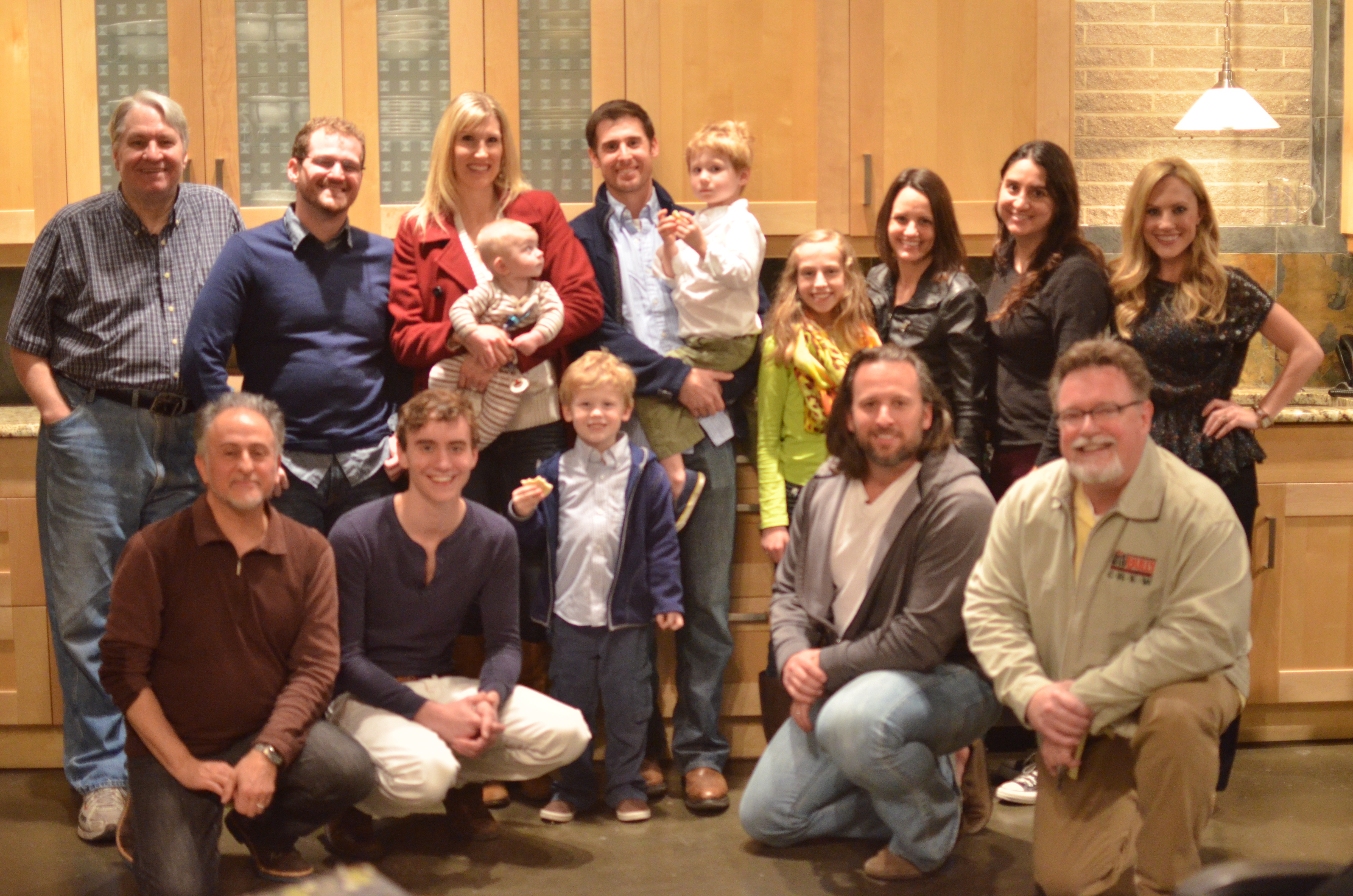 It's been an incredible journey. We are sincerely thankful for all those who have helped Owlegories come to life.
Our hope is that Owlegories can be used as kindling that we place around our kids that God will use to ignite a passion for our Lord. We want Owlegories to be a series of stories that helps our kids see God when they play outside. We want them to know that the God who created the mighty sun is the same God who cares for the little flower growing in our yard. He is not an impersonal, far off God, but a loving God who sent his son to die on the cross for our sins and redeem his creation. You can tell a lot about an artist by what he creates and I believe the same applies to God.
We would love it if you joined us on this journey. We welcome your feedback and insight. For more information and to sign up for updates go to www.owlegories.com.