We want to reward you for sharing Owlegories with others!
So many of you have been incredibly kind to share Owlegories with your friends and family, and we can't thank you enough for all your support! Since we are a new brand, we have to compete with all the other TV shows out there with bigger budgets. So, we rely heavily on word-of-mouth. And you guys have been awesome! Owlegories is now the #1 new faith-based animated series! So we created a way to say thank you and encourage you to spread the word even more!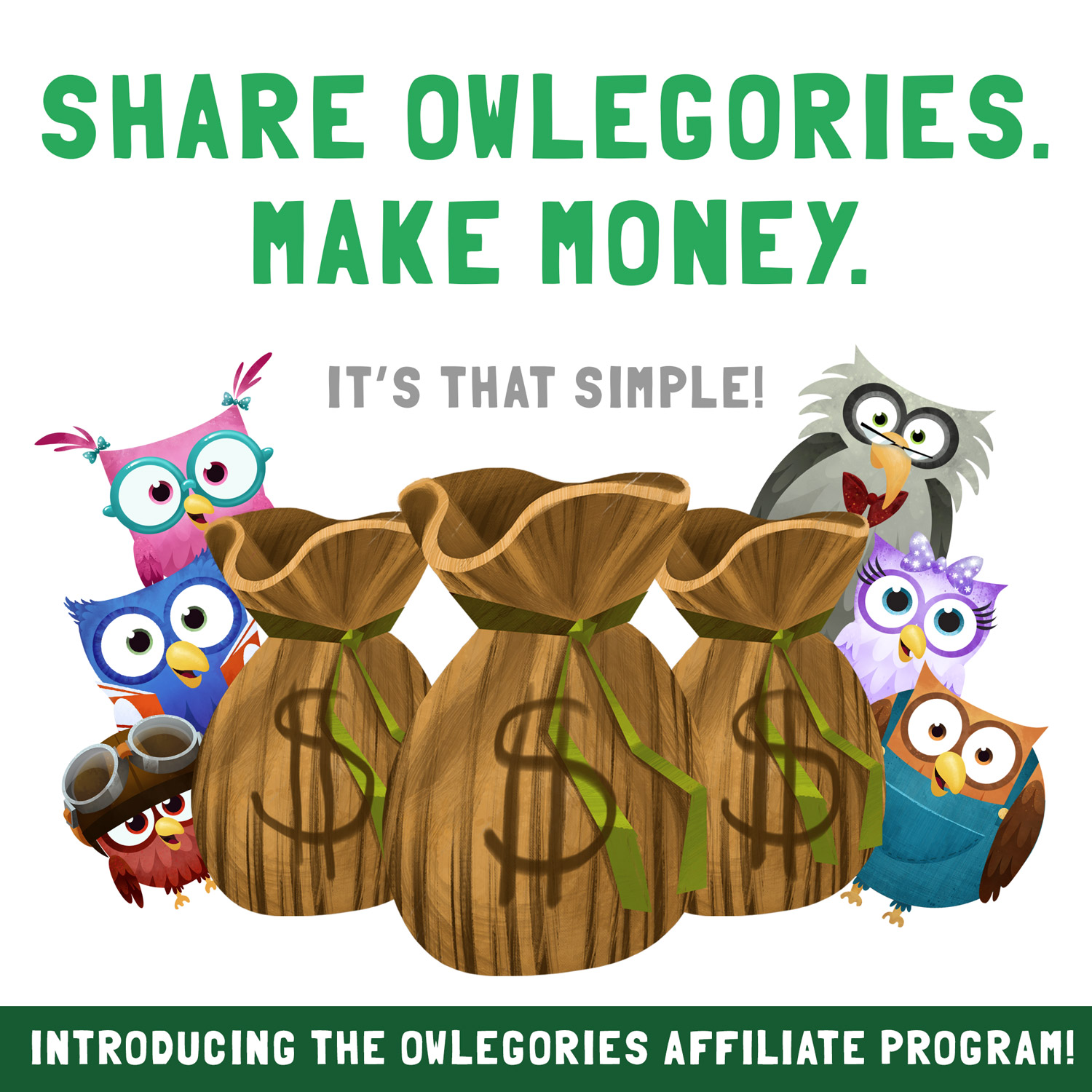 Introducing our Owlegories Affiliate Program!
When you sign up for our Owlegories Affiliate Program at https://owlegories.refersion.com, you will get a unique Owlegories link to share with your friends, family, co-workers, social media followers, random strangers…pretty much anybody. Every time you share your link and someone purchases anything from our online store at shop.owlegories.com you get 10% of their purchase. Pretty cool, right?!
Share Owlegories. Make Money. It's that simple.
WHOOOOOOO wants to join the FUN?!!